Counterfeit money is a rarity in Singapore because of the country's high security measures, and these people didn't even try that hard — they used PHOTOCOPIED money!
Singapore is one of the most financially secure markets in the world, so you'd think that people would know better than to use counterfeit money, like a fake 100 dollar bill print out. But four people were recently arrested for using counterfeit bills that were — wait for it — photocopied.
"The counterfeit S$100 notes, which are believed to be photocopied reproductions, lack security features such as the watermark (an image that can be seen when held up to the light) of Singapore's first President, Mr Yusof Bin Ishak," the police said, reports Channel News Asia.
"The simulated security features such as the kinegram and security-thread are also distinctively different from those on genuine notes. The surface of the counterfeit notes also lack the embossed feel on genuine notes."
The counterfeit notes used by suspects have the serial numbers 1AE483429, 2EC327675, 3AX174455, and 3AB548790.
Fake 100 dollar bill print out in Singapore: What happened?
Three women and a man were arrested for using fake notes to pay in coffee shops and convenience stores in Woodlands and Hougang. The three women were arrested together on July 29, and police seized two mobile phones, as well as several S$100 notes that are suspected to be counterfeits.
The man was arrested on July 30, around midnight. Police seized from him two laptops, five mobile phones, other people's identification documents, a dagger, a sachet of a white substance (believed to be controlled drugs), an improvised drug-smoking apparatus, and several S$100 notes that are believed to be counterfeits. Because of the items found in his possession, the man will also be investigated for drug consumption, as well as possession of offensive weapons and of other persons' identification documents.
If they are found guilty of using counterfeit currency, they may be jailed for up to 20 years and fined. Those found guilty of possessing counterfeit currency can be jailed for up to 15 years.
What should you do if you receive possible counterfeit money?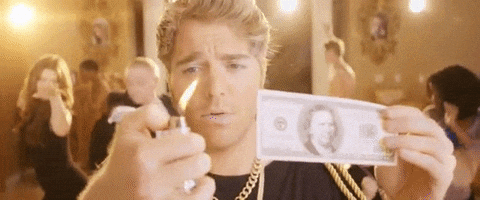 Singapore has very few counterfeit notes because of the various security features built into Singapore notes.