Summer offers a lot of fun for millennials, who often feel carefree and richer than they really are during this season. They get high on the fullness of life, but also need to be reminded that nothing green and gold lasts forever.
If they're not careful, millennials can easily lose their possessions, indulgences, treates, joys, and comforts in life and become miserable.
Here are E.A.S.Y tips for millennials to avoid becoming "millen-nulls"
E - Entrepreneurship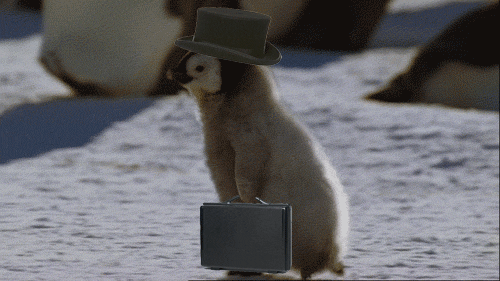 Entrepreneurship is a study of how businesses are created. It is the capacity and the willingness to manage a business venture, taking on and handling the financial risks well to make a profit.
"Don't waste your money," accountant and entrepreneur Umberto Lombos says. "It is better to invest it in a good business. Start it while you are young."
Moreover, there's also another "E" which everyone experiences at one point in life. E is also for Envy.
Mr. Lombos explains, "Envy is a resentful longing to be somebody else. It is a strong desire to have attributes, things and blessings that other people have. With an intense feeling of wanting for more, it's going to be a hell of troubles if not satisfied. It crushes the virtue of humility and drives away the spirit of joy."
A - Acceptance
Jimmy Belleza, the Philippines' Happiness Guru, once told the media during the launching of his biographical book Happiness 365 and ¼ Days that Acceptance is understanding.
"The best way to understand life is to first know one's purpose," Jimmy said.
In his case, he understands that he doesn't need to spend a large amount of money to be happy.
"Many millennials exhaust their resources for temporary happiness. Buying expensive gadgets, branded clothes, to name a few, are not all important," he added.
To make life uncomplicated, he said that people need to understand first what really matters.
S - Simplicity
Simplicity is a sign of greatness. Industrial engineer Noe D. Enriquez is an influential director in Adamson University in Manila. Even with all his achievements, he remains a simple man.
"As an engineer, I am trained to simplify and avoid complexity in every process I design," he says. "Thus for me, simplicity is avoiding non-essential things in life. It is a way on how you handle your life without extravagance.
"It is like wearing simple but presentable clothes. It is like driving a comfortable car, not the luxurious one. It is buying the less expensive cellphone, considering foremost the practical functions of it, and those are communicating with the family and friends, and do business transaction efficiently."
Simplicity means contentment in what we have. Enriquez advises young people to work hard — don't expect for opportunities to be handed to you on a silver platter.
Moreover, simplicity is not being preoccupied with unproductive or unfulfilling things or activities. Simplicity means going back to the basics and freeing a person from unnecessary wants.
Y - Yearning not for More but for LESS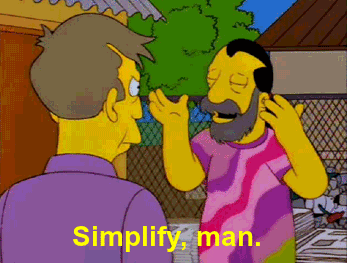 Yearning is the "hunger and the thirst" to buy and wish to have more things to satisfy one's personal life, family and career.
"Having less material things leads to a simpler and more fulfilling marriage and motherhood... I buy only primary things for our daily needs," says Lorna Gloria, a nurse.
"I've got a good job though, so does my husband. The graces are sufficient for our three grown-up and well-educated children, and for two little bundles of joy. Though we don't have opulent lifestyles, I couldn't ask for more. What matters most is love in the family, which I think we all long for after all."
Besides, having less is heavenly.
Mer Penalosa, a friend who works for Middle Eastern royalty, says. "There, I see the golden standard of living," he says. "Lavishness in the consumption of food, clothing, money, mansions, travels, jewellery... name them all.
"An ordinary worker here without values will always yearn for more; however, if he is a man of moderation and control, he will not look for the material wealth but for something lofty and spiritual."
Mer narrated that there was one King who was loved by all. During his reign for about 30 years, he did not waste money but helped other people. When the King died, a lot of people mourned and gave glowing, heartfelt eulogies. Inspired by this story, Mer was determined to help others as well.
"I don't yearn for more material stuff. I'd like to make other people happy by seeing the face of being less," Mer ended.
It's not yet too late to do all these things. These EASY tips can be a way of life, and if you adopt them, you'll be ready for the inevitable rainy day.
We hope you found Lucy's financial advice for millennials helpful!
Read more articles:
Study: Millennials Are Going Into Debt Just To Keep Up With Their Friends
8 Millennial Money Mistakes You Might Still Be Making
How Do Millennials Reach Their Travel Goals? 5 Tips To Keep In Mind