What would you do if you were insanely rich? Would you spend your money on travel? Donate to charity? Buy ridiculously expensive things that are expensive for absolutely no good reason?
Useless expensive things:
If it's the latter, here are some of the most ridiculously expensive things that we've ever heard of. Rich people, amirite?
1. Diamond teabag: £7,500 (around $10,400)

Image: Facebook
In 2005, British company Boodles Jewellers created a teabag covered in 280 diamonds. We know what you're thinking: why?
Apparently, the teabag was created for the 75th anniversary of tea company PG Tips. The bag was used to raise money for a children's hospital, so at least there was a worthy cause behind this extravagant display.
2. Gold toilet paper: $1,376,900
Image: Facebook
We will never hope to understand the decision-making process behind this one. Australian company Toilet Paper Man release one 24-karat gold toilet paper roll in 2012, writing in their website:
"As you use the toilet paper 24-carat gold flakes will fall onto the floor and your behind taking you to another level of sophistication."
The buyer of the toilet paper received a bottle of champagne as well. After spending that much on toilet paper, we think they'd probably need the drink.
3. Diamond contact lenses $15,000

Image: Shekhar Eye Research
These contacts take that twinkle in your eye to a whole new level. "If your eyes are sparkling with diamonds, no one can look away," says the creator Chandrashekhar Chawan of Shekhar Eye Research. But with that price tag, we'll have to make do with charming folks with our winning personalities.
4. Gold-plated staples: €59 (around $72)

Image: Oooms
Ever stapled a document together and thought to yourself: "Needs more gold"? Well, someone at Dutch design house Oooms evidently did, because they sell gold-plated staples for €59 per 14-piece box.
According to their site, the staples are designed to serve as jewellery, so you're basically meant to staple them onto your clothes.
5. Luxury Ice Cubes: $325

Image: Facebook
Let your money literally melt away with insanely expensive ice cubes. A California-based company called Gläce Luxury Ice Co. sells speciality ice cubes that are supposed to minimize dilution while maximizing cooling. At $325 for a bag of 50 ice cubes, you better be able to tell the difference.
6. Gold and Diamond Covered Original Game Boy: $25,000
Lots of 90s kids have pleasant memories of whiling away the hours on their Game Boys, playing Pokemon or Legend of Zelda. Now that we're older and richer, one company decided to cash in on the 90s nostalgia and release a gold and diamond covered original Game Boy. We're guessing that no-one will be mashing those keys in any time soon.
7. Gold Vibrator: $15,000
The world's "most exclusive massager", this gold-plated vibrator from Lelo has been said to have made it to the bedrooms of Beyonce and Gwyneth Paltrow. Also available: a silver version at $7,900. What a steal!
8. Gold Shirt: Rs 12,700,000 (around $240,000)

Image: Facebook
Indian businessman Datta Phuge made headlines in 2013 when he ordered a shirt made from 14,000 pieces of 22-karat gold. It weighed 3.32 kg, and cost Rs 12.7M—which, at the time, was around $240,000.
9. Diamond Dog Collar: $3.2 Million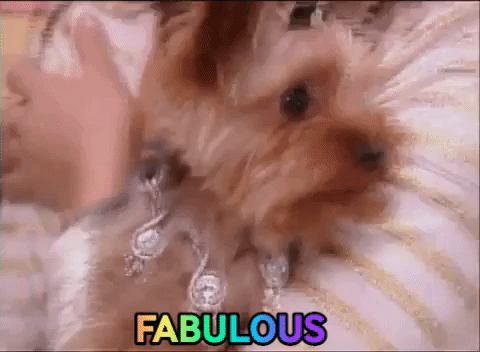 The Amour, Amour luxury dog collar from I Love Dogs Diamonds is made from 1,600 hand-set diamonds and an 18-carat white gold and crocodile leather strap.
Will your dog care that it's wearing insanely expensive jewellery? Probably not. But is it adorable? Totally.
10. Gold bicycle:£416,666.66 (around $579,000)

Image: Goldgenie
The folks at Goldgenie have embellished a men's racing bike with 24-carat gold, because why not? The website reads:
"Striking to look at, the bike is even more beautiful when in fluid motion, as the spinning spokes catch the sunlight and ripples along the golden frame."
But we're betting that whoever decides to buy this bike won't be riding it much. Just a hunch.
11. Diamond encrusted chess set: $9.8 million

Image: Charles Hollander Collection
Made of 14-carat white gold and 9,900 black and white diamonds, The Royal Diamond Chess Set will set you back $9.8 million. It's from the Charles Hollander Collection, which is famous for turning ordinary games into luxury collectables.
What did you think of these ridiculously expensive things? Let us know in the comments!
You might enjoy the articles below:
The World's Most Expensive Home (Worth Over $300M) Belongs To Pro-Austerity Saudi Prince
Luxury Watches: 4 Insanely Expensive Watches That Are Worth The Investment
Luxury Bag Resale: 5 Luxury Bag Brands With The Highest Resale Value